Today we are shipping a new feature at SourceLair, for which I am super excited; editing and rendering of GeoJSON files.
From now on, when you open a .geojson file, the editor will let you edit it with JSON syntax highlighting, auto indentation and all the features you love. Additionally you can use the split view feature of SourceLair to enjoy a stellar rendering of your GeoJSON data, with OpenStreetMap.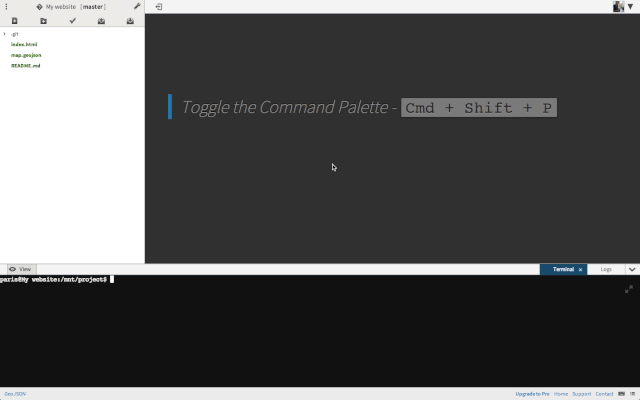 Another great thing about this feature is that the rendered version of your GeoJSON gets updated in real-time, as you type.
Go now to www.sourcelair.com and enjoy frictionless editing and previewing of your GeoJSON data.