Today is a big day for us at SourceLair, and we hope it is for you as well.
That is because, today, we are glad to announce a brand new UI that is going to keep you company during your programming hours.
We, at SourceLair, strive for simplicity and ease of use, while still bringing you all the features you have come to expect from a fully featured IDE. Today, we are one step closer in achieving this goal.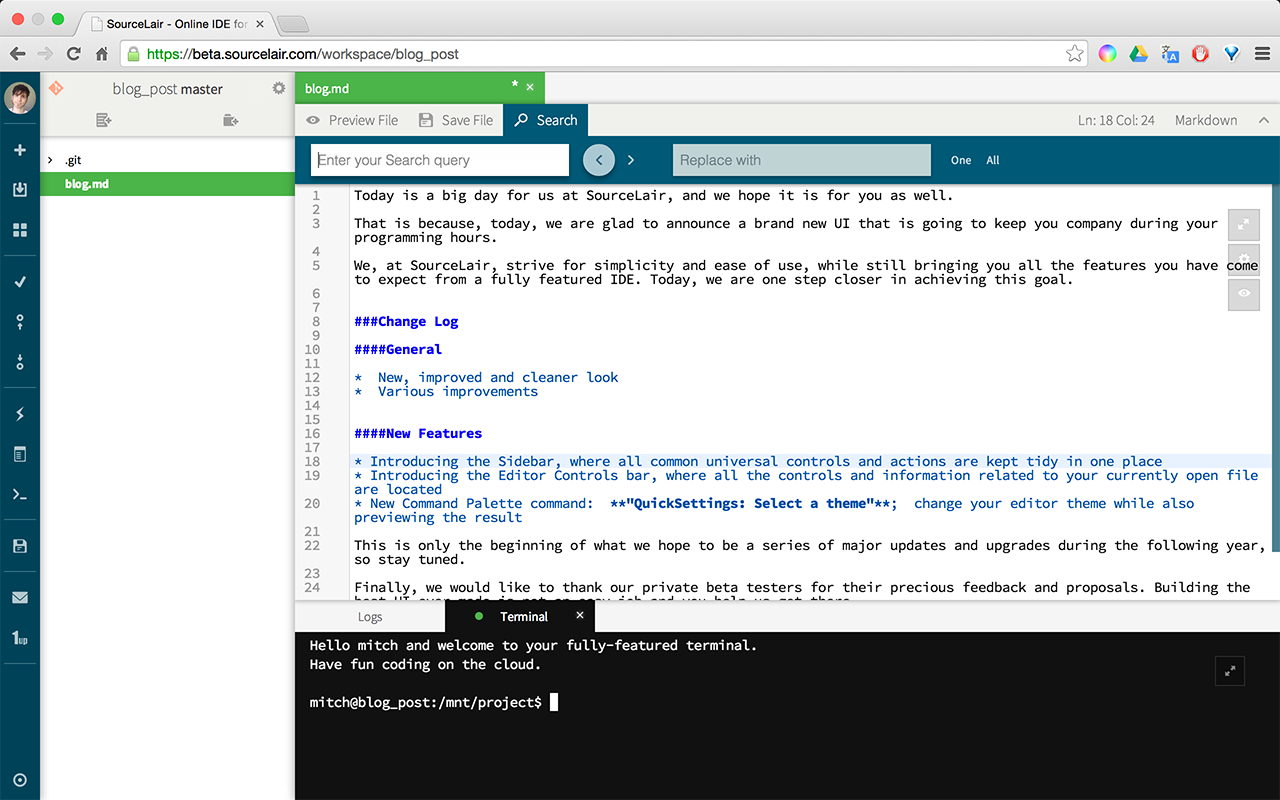 Change Log
General
New, retina-ready, improved and cleaner look
Various improvements
New Features
Introducing the Sidebar, where all common universal controls and actions are kept tidy in one place
Introducing the Editor Controls bar, where all the controls and information related to your currently open file are located
New Command Palette command: "QuickSettings: Select a theme"; change your editor theme while also previewing the result
This is only the beginning of what we hope to be a series of major updates and upgrades during the following year, so stay tuned.
Finally, we would like to thank our private beta testers for their precious feedback and proposals. Building the best UI ever made is not an easy job and you help us get there.
So go at www.sourcelair.com, try the brand new UI of SourceLair and let us know your thoughts by sending an email at support@sourcelair.com