Here in SourceLair, we daily try our best to provide you with the best tools to develop your applications in the cloud. Some time ago, we moved forwarded by providing a Heroku optimized Node.js image for your applications, allowing you to run your applications in the same runtime you'd run in Heroku.
Today, we're more than excited to extend our Heroku support with a Django optimized image, combining the power of Django projects in SourceLair with the ease and security of deployments in Heroku.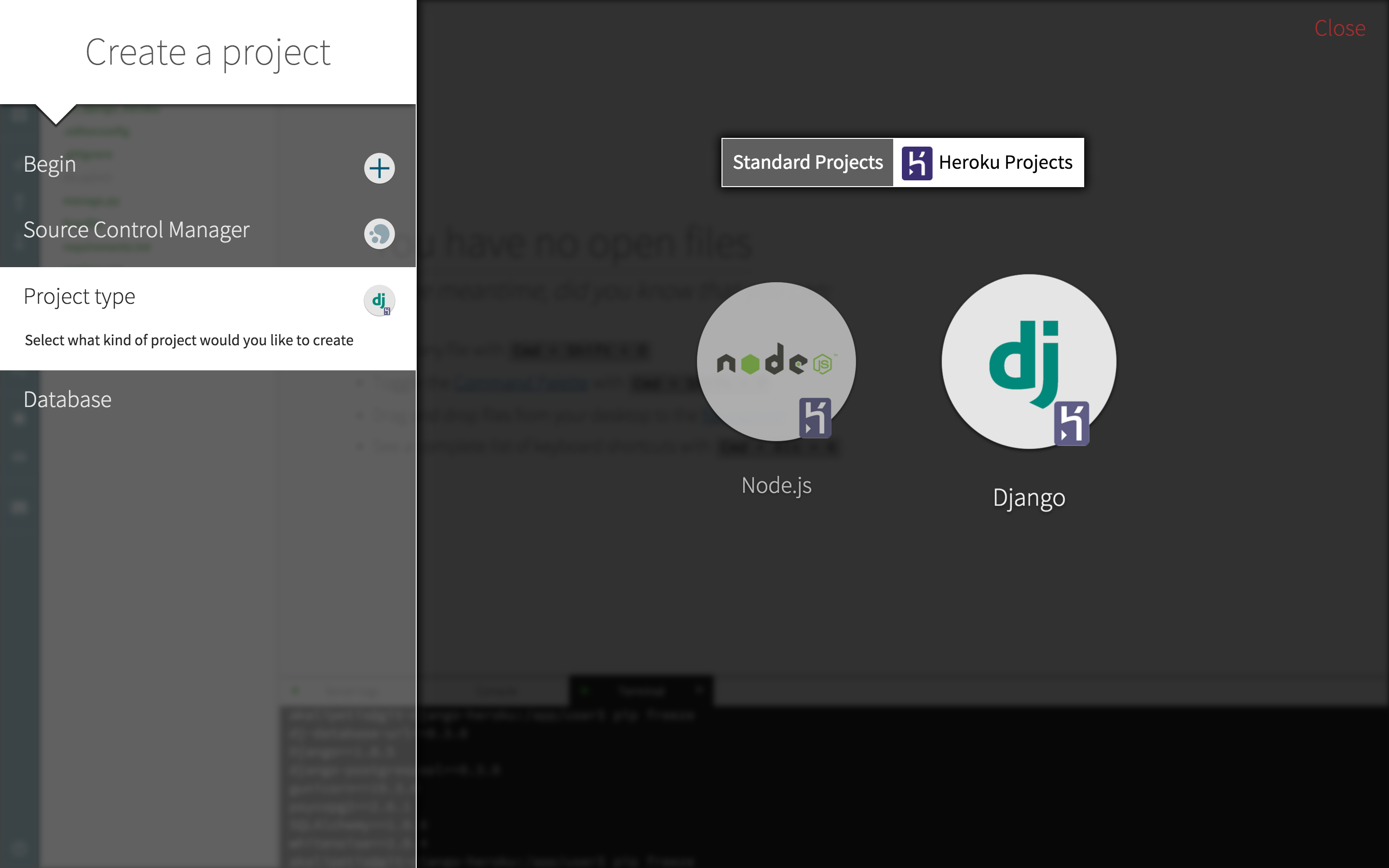 If you select our new Heroku Django project type, you'll enjoy the speed of Command Palette commands, as well as your server being run for you, so you can focus on what you do best; coding.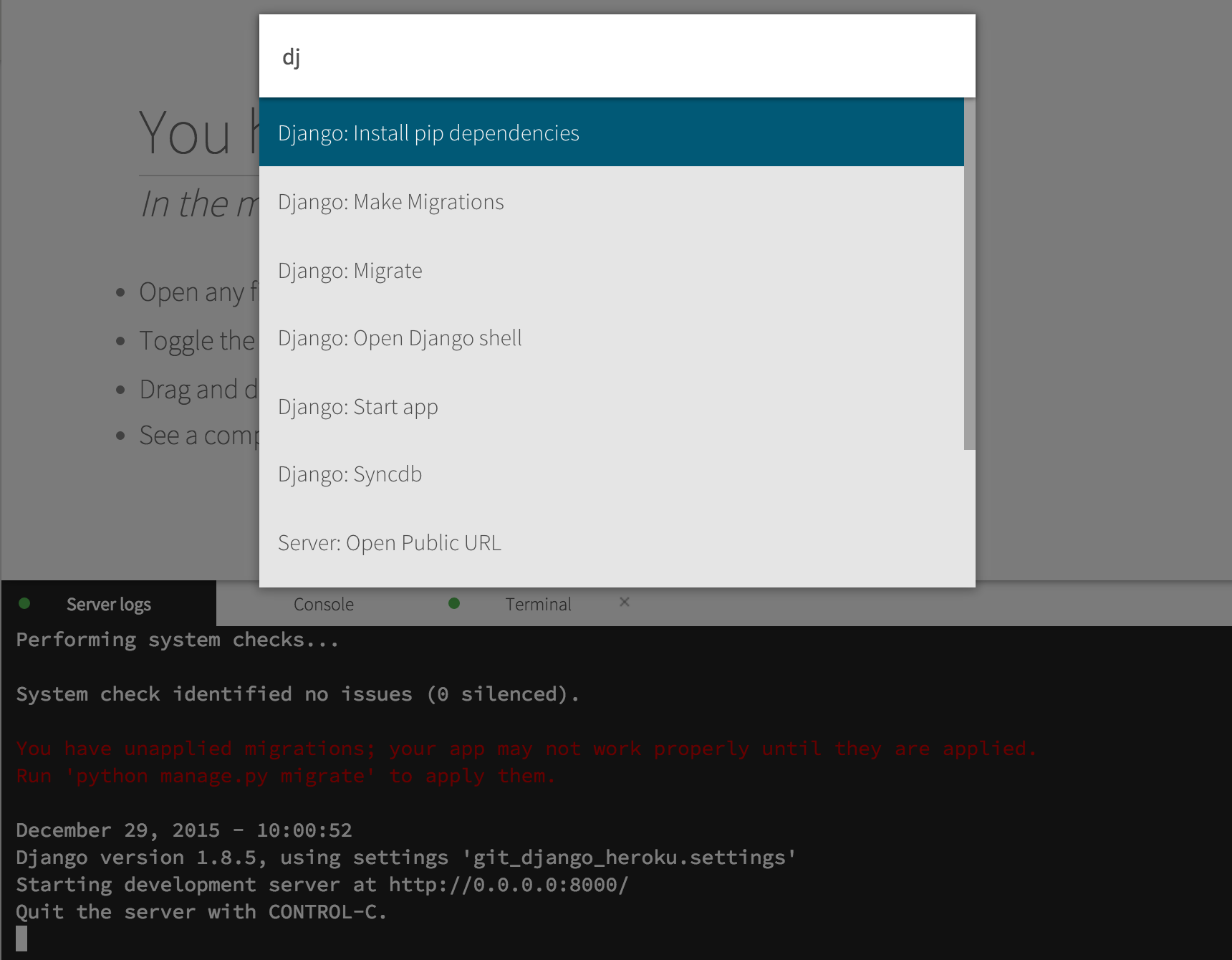 Create your first Heroku Django project now at SourceLair and experience web development like never before.